SNAP-Shot!Tm 3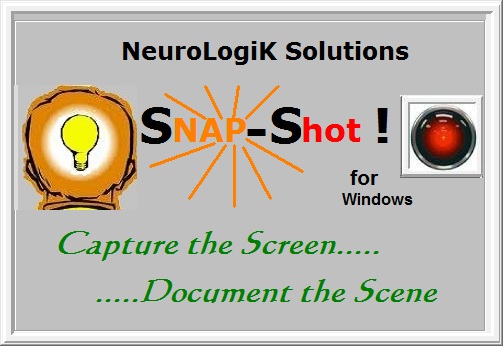 Developed by Ron Fitch
for NeuroLogiK Solutions
---
SNAP-Shot!Tm is a unique software utility giving you the capability to make snapshots of relevant activity on your computer screen. These pictures can be used for reports and documentation in general, as well as inclusion into web pages. Software features allow you to:
1. Snapshot the entire desktop area - useful when you have several screens active at once.
2. Snapshot specific screens such as:
- The Brainwave Visualizer

- The Adventures of NeuroBoy

- Any active screen on your computer
3. The ability to annotate each thumbnail picture on the snapshot display screen.
4. The ability to save pictures individually, or grouped as a picture "wallet".